Your private jet does more than get you from Point A to Point B. It's a corner office in the sky, a home away from home. A tool to help you achieve your goals.
At VIP Completions, we know that aircraft refurbishment is more than just an upgrade to the aesthetics or technical capabilities of your aircraft. It's about redesigning part of your personal journey.
The first step in the design process is for us to help you hone in on your unique goals and needs. Where you travel most. What you do on board. Your longterm vision for your aircraft, including preserving resale value. After all, quality control isn't just about managing materials. It's also about keeping you comfortable and informed every step of the way.
Once your ideas are ready to bring to life, we have a team of master craftspeople, engineers, and technicians dedicated to tackling every detail. From reupholstering seats with the most beautiful fabrics and leathers, through to installing cabinets that offer a timeless look and feel, or refinishing the brightwork to add that final touch. Are you looking to undertake more substantial changes to your aircraft? Our team has years of experience with the complexities of changing aircraft floorplans, including building-in new bulkheads, installing additional seating and conference groupings, and even more extensive modifications.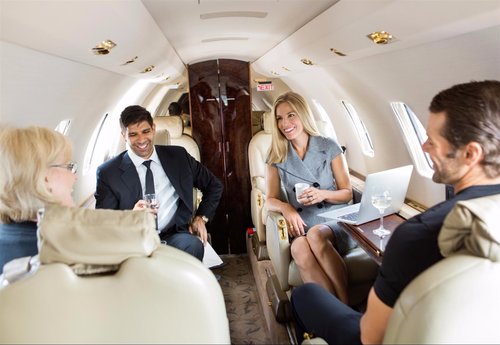 Turn your aircraft cabin into a corner office with a technology overhaul. Install Airborne Broadband
Wi-Fi to hold meetings and stay informed while in transit. Host videoconferences, place phone calls, download files and check email so you can get to your destination without missing a beat.
Part of being productive means knowing when to grab some quality downtime. Update your aircraft's in-flight entertainment systems to sync with your personal devices and you'll always have your favorite music, movies and shows on hand. Redesigned LED lighting set-ups can adapt to your needs throughout your journey, leaving you well-rested and alert.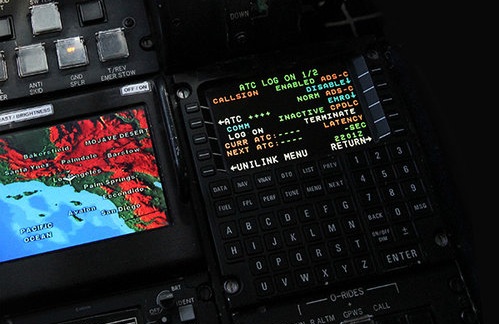 Are you concerned about the upcoming deadline for ADS-B compliance and subsequent compliance requirements? Let VIP Completions identify and undertake systems upgrades with ease. That means handling every aspect of 2020 next-gen compliance, including ADS-B, FANS-1/A, and Flight Management Systems.
Take advantage of your aircraft's requisite downtime to refresh its exterior. We can manage everything from minor changes, like a new stripe or registration updates, to full exterior painting jobs. We'll ensure you get the best results and best price at the best paint facilities.
Looking for something more specific? We can help. VIP Completions is unmatched in scope when it comes to our range of services. Find out exactly what we can do for you by getting in touch today.